Want to design a shoe? Get your eyes ready for this one.
Being an entrepreneur of a small startup or a large established empire doesn't matter if you want to learn anything. It's the basics – as the experts say. You can't clear off from a start unless you know what to do and what not to do.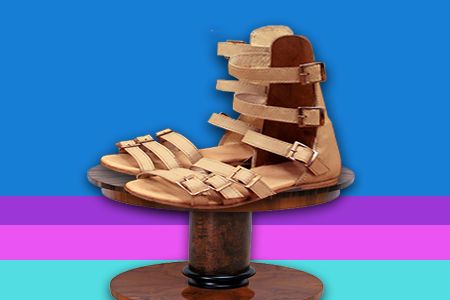 Here's a quick guide to help you create a shoe design from scratch.
1. Understanding the basics. Quite easy to say that 'design' is all about the execution of the graphics into reality. However, it isn't a cakewalk that everyone cuts pieces, sews it and cultivates a fit for the foot. Ability to conceptualize, utilizing design techniques, and knowledge of fashion trends plays a pivotal role while innovating a shoe.
2. Industry-specific skills. In the ever-changing fashion industry, you can keep up only through collaboration with partners who are adept in their skills. Up-to-date skills in shoe engineering, designing proficiency, CAD skills, marketing temperament, etc. can guide your career.
3. Join an internship program. A fair number of factories or industries in the footwear sector host yearly internship programs to enroll interested candidates. Learning footwear design directly in a facility does boost your abilities to develop a career out of it. You won't feel accustomed to this profession via YouTube videos or online tutorials.
Simply & straightforward – learn & train & experience to do what you want. Or, hiring a professional team of designers for the design you need can save time.